The English department congratulates seniors Pilar García and Daniel Dassow on their selection as 2023 Torchbearers. To have two English major Torchbearers is quite a feat, though we agree these two exceptional students were obvious choices.
Pilar García serves as the President of Sigma Tau Delta and has dedicated untold hours to volunteering and creating a community surrounding the English Department by organizing events such as a Banned Books Week and Writer's Block, a monthly public event for students to read and share their poetry, short fiction, and other creative pieces with fellow students. Pilar is also spearheading a new journal of undergraduate writing, The Aster, to publish student creative works, especially by those from underrepresented communities. Pilar is a leader in the Native American Student Association (NASA) and has worked on the upcoming McClung Museum show "A Sense of Indigenous Place," curated by Professor Lisa King.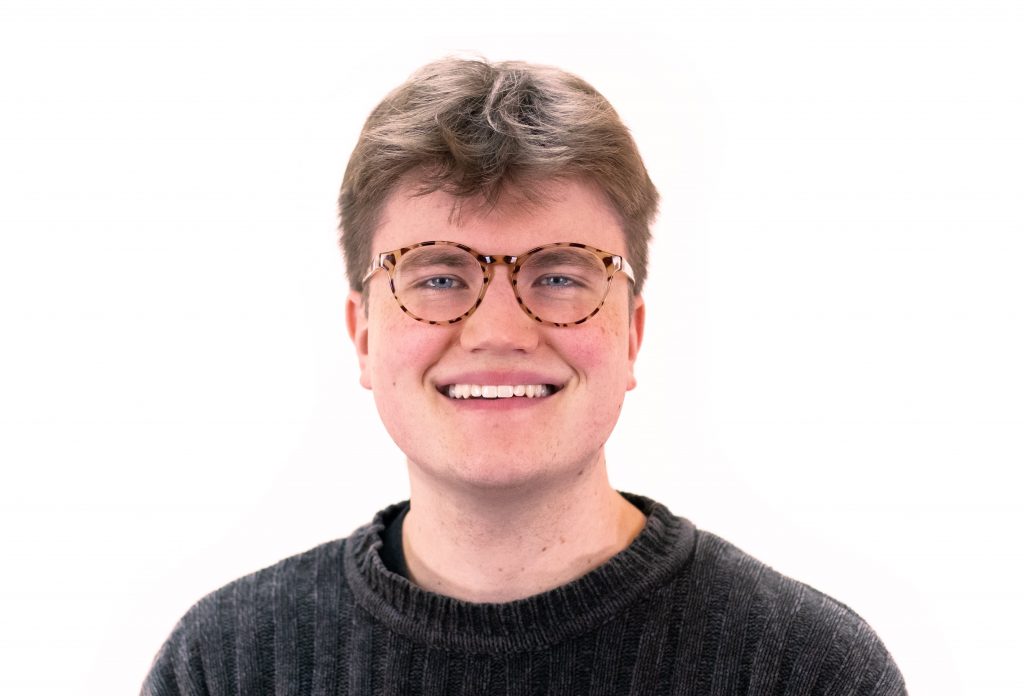 Daniel Dassow is double majoring in English and Religious Studies and serves as editor-in-chief of the Daily Beacon. Daniel clearly enjoys a challenge. In addition to his considerable duties as editor-in-chief, he also serves in the Student Government Association and works in the Judith Herbert Anderson Writing Center, and wrote for the Chemistry department as a science writer covering the work happening in chemistry labs across campus. His work has been featured in The Phoenix, UT's undergraduate literary magazine. He also won our English essay prize in spring 2022.
Congratulations Pilar and Daniel! Your professors are proud of all you have accomplished.